Professional inspection services for Valparaiso homeowners
Understand your new home and avoid getting into a costly money pit. The biggest purchase decision of your life is often your home. Peace of Mind Inspection Services LLC is a multi-inspector home inspection firm working in Valparaiso, Florida. Our team specializes in full, thorough home inspections for all styles of homes from brand-new construction to older homes. We service the entire Emerald Coast from Pensacola to Panama City. Whether you are looking to put your home on the market or looking to move into the home of your dreams, we can provide an inspection to ensure there are no serious, underlying issues that can be costly to repair.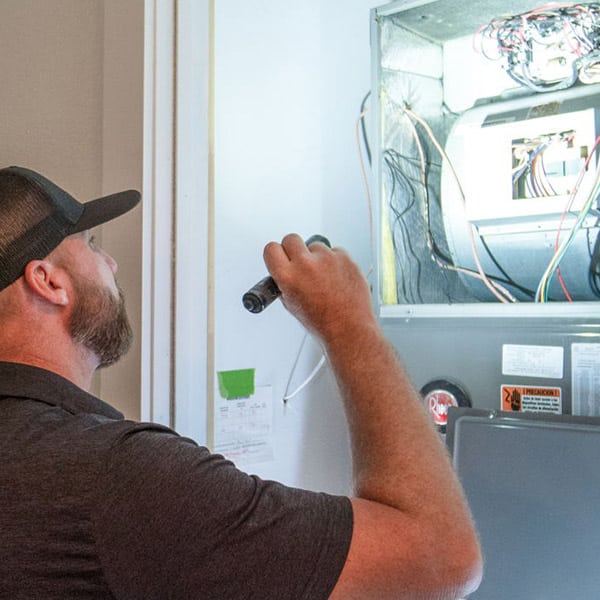 Trusted by Valparaiso Homeowners
Our Services in Valparaiso
Wind Mitigation Inspections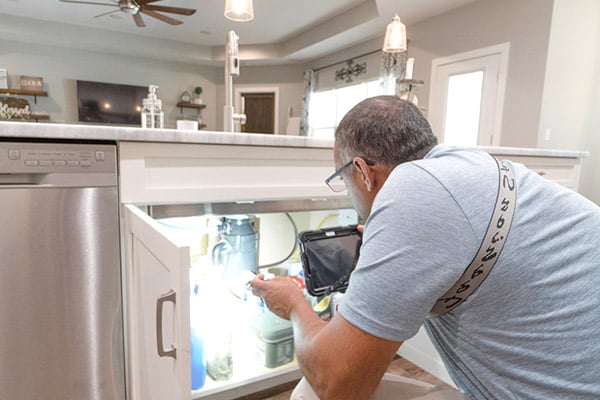 Serving Cities Near Valparaiso: 
Pace, Milton, Gulf Breeze, Pensacola, Navarre, Bellview, Bagdad, Cantonment, Holt, Jay, Molino, Ferry Pass, Century, Warrington, Ensley, Myrtle Grove, Gonzalez, Brent, Goulding, and the surrounding areas.
Serving Counties Near Valparaiso: 
Santa Rosa, Okaloosa, Walton, and Bay counties.
A home inspection is used both for buyers and sellers to determine if there are any major problems within the house, before closing. Sometimes the accumulation of all the defects/discrepancies may sway you to reconsider. As a new homeowner, discovering if there are any problems right away may help ensure that they do not become serious problems down the road. We don't want you to get into a money pit. For sellers, pre-listing inspections may be great selling points to provide new homeowners the condition of their house. A proactive seller will be able to negotiate intelligently since they already know what areas may come up during the negotiation process.
A general home inspection takes us approximately 4 hours. Inspection times do vary based on size, age, vacancy, and amount of defects/discrepancies. Smaller inspections such as wind mitigation and 4-point inspections take approximately 30 minutes for each.
Inspection prices are derived from two factors: Age & size of the home. A newer but small property will take less time than a large older home. Our pricing strategy is to allocate ample time to the home based on these two parameters. We do offer deep discounts on ancillary inspections such as wind mitigation and 4-point inspections if they are performed on the same visit as the general home inspections. We strive for efficiency and want to provide a pleasant experience for all parties involved.
Our promise is to deliver the reports 24 hours from the completion of the inspections. Of course, payment is needed in order for you to view the reports. For the most part, we deliver the reports by that same evening, to give you an opportunity to review any findings with your real estate agents and start the negotiation process for any repairs needed. Additionally, we give you a few days to review the reports and will place a follow-up phone call to ensure all your questions are answered.
Yes; we work nights and weekends and we understand that vacation rentals or tenants' work schedules can be difficult to navigate. Regardless, we are flexible and can make the inspection process a seamless transition from booking to report delivery.
Secure your peace of mind
We inspect several systems and components of the home such as the roof, driveway, exterior siding, foundation, any structural issues, interior walls and ceilings, plumbing, electrical, heating & cooling components, attic/crawlspace, etc. When you are looking to purchase a new home, you want to make sure you are making a sound investment. Like our name, our goal is to give you peace of mind when you are about to make a life-changing purchase. That's why we give a full, thorough inspection and report to make sure your investment is protected.
On the other hand, if you are looking to list your home a pre-listing inspection should prove to be helpful and proactive. Making sure your property does not have any hidden or underlying issues can be the difference between a smooth selling experience or a nightmare scenario. Not only can this lead to a faster and easier closing, but will give you peace of mind that your home is in the best shape possible to sell.
On a typical day, weather permitting, we start our inspections on the roof, driveway, exterior walls, foundation, electrical, heating & cooling, and structural issues. Next, we move into the garage, hot water heater, and attic. Then, we start on the inside of the home and inspect the plumbing and interior walls and ceilings. We inspect the doors and windows and all the finishings of the home. Typically it will take approximately 4 hours to inspect the home. Inspection times do vary based on size, age, vacancy, and amount of defects/discrepancies.